Ford Ranger.
Carve Your Own Path
The Ford Ranger is the pick-up truck that will help you tackle any challenge head on, boasting more technology than ever before, interior comfort and a range of smart safety features, it's the only truck with enough drive to match your own.
Live The Ranger Life
Raging river? No Problem. Steep, sandy incline? Exciting. Resilient, tough and committed, Ranger makes light work of any challenge with features like 800mm water wading, e-locking Rear Differential and Hill Descent Control.
Ranger Life Hacks.
Watch as our Australian-based engineers along with our adventure enthusiasts show you the real potential that can be achieved with a Ranger and, more importantly, where it can take you.
Interior Features
Welcome to the World of Ford Connectivity with Ford Ranger featuring FordPass Connect, the embedded modem connected via the FordPass App. Plus an 8-inch colour touchscreen, push button start and sumptuous leather trim, all of these premium, high-tech features are available on the 2020.75MY Ford Ranger.

Safety & Technology
When your truck doubles as your office, a smart design makes all the difference. Packed with technology Ranger now comes standard across the range with FordPass Connect, AEB with Pedestrian Detection, Lane Keeping Aid, Auto High Beam & Traffic Sign Recognition

Compare Models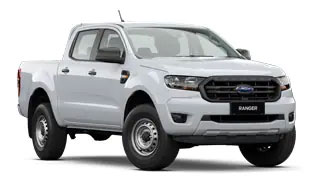 Ranger XL
Available With:
Drivetrain: 4x4 or 4x2
Engine: 3.2L or 2.2L
Cab: Double, Super or Single
Body: Pick-Up or Cab Chassis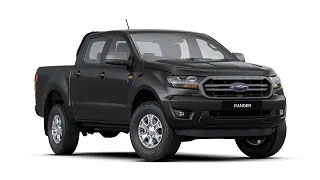 Ranger XLS
Available With:
Drivetrain: 4x4
Engine: 3.2L
Cab: Double
Body: Pick-Up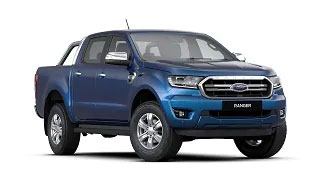 Ranger XLT
Available With:
Drivetrain: 4x4 or 4x2
Engine: Bi-Turbo or 3.2L
Cab: Double or Super
Body: Pick-Up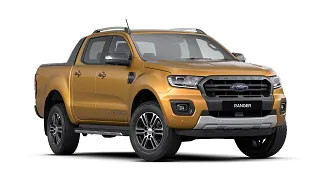 Ranger Wildtrak
Available With:
Drivetrain: 4x4
Engine: Bi-Turbo or 3.2L
Cab: Double
Body: Pick-Up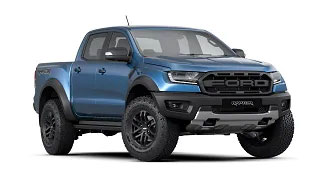 Ranger Raptor
Available With:
Drivetrain: 4x4
Engine: Bi-Turbo
Cab: Double
Body: Pick-Up